A new book titled The Ancient Redwoods Spoke to Me is a collection of inspirational blog posts that published in 2017-2018.
The blogs received an award from Feedspot for the top thirty inspirational blogs on the internet. It was nice to see that, however, it was also a marketing idea to encourage a paid subscription to their website. I didn't turn it down.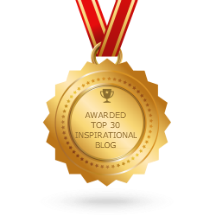 from the Amazon book description :
What does it mean to live in the question?

How does an ancient redwood tree have a natural formation of the profile of a Native American face embedded in the trunk?

What is it like to have a mystical experience?

How important is inspiration in your life?

In this series of inspirational writings David Lawrence Brown combines personal experiences with themes of inspiration, oneness, mystical depth, insights, wisdom and the love of life.
Preview the "Look inside" feature for the full text of the Ancient Redwoods Spoke to Me story, including the amazing photo taken on-site in the Jedidiah Smith Redwoods State Park in Northern California.
Read about a dog named Shaman that communicated in a unique way from the other side. Take a journey in an oasis meditation that evokes a powerful mystical experience. Learn why there can be magic in owning your own story.
These are examples of individual writings inspired by the mysteries of life lived deeply, with inspiration being a keyword for living in a world of challenges and negative vibes.
If you want to have more inspiration, share in the wisdom of deep spiritual experiences, have a taste of the mystical in narrative prose, and experience a 'sanctuary of words', then enjoy the writings of David Lawrence Brown.

The book has a "Free Look Inside" feature that allows reading of approximately five pages to have a taste of the content and see the chapter titles that include the following titles below and then some.

The book is only published in Kindle format but can be read with the free Kindle app that can be downloaded on any device.

To view the book listing on Amazon and see the "Look Inside" feature click here >